Using Mass Spectroscopy to Ensure Product Quality in Botanical and Cannabis Products
November 12, 2021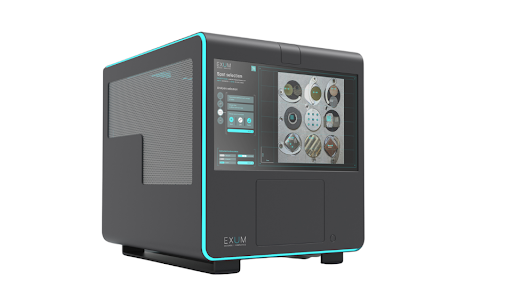 The use of botanicals continues to rise, leading to increased demand for high yield, improved safety, and enhanced levels of purity through tight quality control procedures. Clear federal standards are lacking leaving start-ups, small businesses, and high-throughput labs to conduct product testing without additional guidance or oversight. Companies are moving forward with organizational leadership and outfitting facilities with technology highly tuned for quality control which can help manufacturers and consumers feel confident in the quality of their plant-based products. This paper investigates the use of advanced technology in the field of cannabis production.


QMS and cGMP in the Cannabis Industry
Manufacturers, in general, consistently improve on their processes to meet compliance targets and boost efficiencies. One way cannabis manufacturers realize efficiencies is by following organizational standards like those outlined in ASTM Committee D37 on Cannabis – a consortium of over 1,000 professionals from around the world dedicated to cannabis quality and safety. One of their nine subcommittees focuses on quality management systems and includes guidance on lab analyses, product safety, and product requirements.
Employing current Good Manufacturing Practices (cGMP) throughout a facility also helps manufacturers optimize facilities and establish production and process controls. But GMP is highly focused on final product testing. In an article by the National Cannabis Industry Association, some manufacturers are moving toward a Quality by Design (QbD) model that builds quality into the process itself, saving time, energy, and resources.


Laser-Based Mass Spectroscopy
Cannabis, like other food and pharmaceutical products, is subject to pesticides, heavy metals, and potentially toxic residues from growth, extraction, and processing. Using advanced technologies for chemical and material analysis is another way manufacturers can quickly and efficiently detect and remove these elements to ensure a safe, consistent product ready for human consumption. This type of chemical analysis is an ideal application for portable mass spectrometers. When used as tools for detection, inspection, and analysis, they can reliably ensure the quality of a range of agricultural and pharmaceutical products, including cannabis.
Laser ablation laser ionization, or LALI, can help decrease the complexity and costs associated with product testing. LALI uses dual, wavelength-adjustable ablation lasers: one to screen for contaminants and the other to either desorb or ablate the sample, combining two processes into one analytical session with accuracy at parts per billion (PPB) concentrations. Exum's Massbox is the first Time of Flight Mass Spectrometer (LALI-TOF-MS) of its kind, which, in the cannabis industry, has potential to detect trace elements of heavy metals in the raw flower.
The cannabis regulatory environment may not yet be finalized, but there are steps manufacturers can take to operate efficiently while producing top-quality botanical products. Following the guidance from verified organizations and taking advantage of valuable technologies are just a few ways companies can mitigate risk.
Currently, the Massbox supports the additive manufacturing (i.e., 3D printing with metal) industry by simplifying materials characterization. Traditional ways of qualifying metal feedstock powder or printed parts involve multiple analytical instruments and ASTM standard methods. Instead, the Massbox provides trace-level detection of metallic constituents and measures important low-mass elements (e.g., carbon, oxygen, sulfur) in a single analytical session in a matter of minutes.
Contact us to see how mass spectroscopy and laser analysis techniques ensure quality in agricultural and pharmaceutical products.