MiniJewel Laser System
The MiniJewel System is a compact, multiwavelength imaging system, powered by our MiniJewel laser, with a choice of wavelengths and modules for complete beam control. The fundamental output is 1064, with optional nonlinear modules for 1064/532, 532/355, or 532/266.

MiniJewel systems are perfect for setting on top of microscopes; they are small, compact, and easy to customize. Build a system to suit your exact requirements, using the many modules and options available.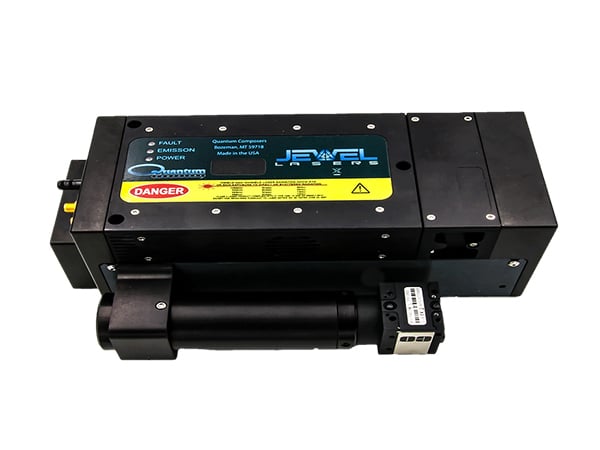 Ask our experts how the Jewel fits your project specifications. We'll send you a quote and get your project moving.
Jewel
Sealed, conductively cooled resonator integrated with drive and control electronics
Two wavelengths (1064/532, 532/355, or 532/266)
1-20 Hz Nominal
21-50 Hz (1)
Energy per pulse (typical)
≥1.2mJ
≥1.2mJ
≥0.4mJ
≥0.4mJ
≤12ns
≤11ns
≤10ns
≤10ns
Full aperture 50% 25% 10%
≤3% ≤3.5% ≤4% ≤6%
≤3.5% ≤4% ≤4.5% ≤6.5%
≤4% ≤5% ≤6% ≤8%
≤4% ≤5% ≤6% ≤8%
0 to 2.5mm
0 to 4.0mm (optional)
25µm
≤1.0s
≤6.0s
≤1.0s
≤6.0s
≤1.0s
≤6.0s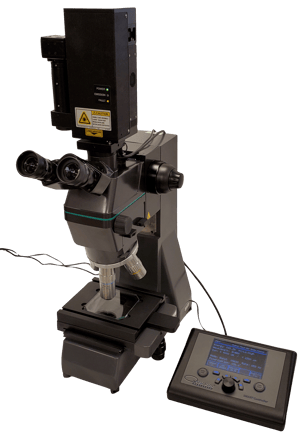 Customize Your Laser System
When stock products don't measure up, turn to our engineering and design teams for customization. ​Work with our team to repackage and rebrand your system, or partner with our experts to design your system from the ground up.