Custom & OEM
Lab Instruments & Laser Systems
Repackaging, Branding & Fully Custom Instruments
Our engineers assist customers in integrating technology into custom systems and designs; from product branding to fully custom laser systems. Our systems now feature dual or multi-wavelength systems, independent or dual attenuation fixed or adjustable polarization beam blending, and video microscope units.
Optional items may include turrets, Z-Axis, energy meters, and autofocus. Additional features include self-diagnosing software, swappable resonators and laser diodes with minimal alignment or adjusting, and optional Bluetooth interfacing capability.
Common applications include: laser ablation, LIBS, PIV, cell repair, mass spectrometry and TFT-LCD panel repair.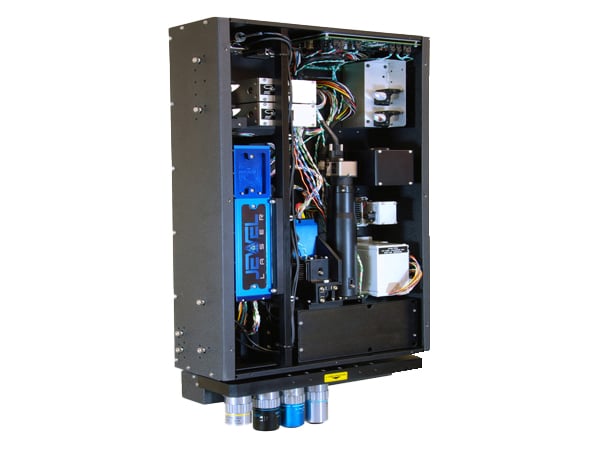 Let us turn your ideas into reality
For more than 30 years, Quantum Composers has been helping customers integrate technology into custom systems and designs. From product branding to full laser system integration, let us turn your ideas into reality with our resources and expertise to develop both OEM and fully custom-designed products.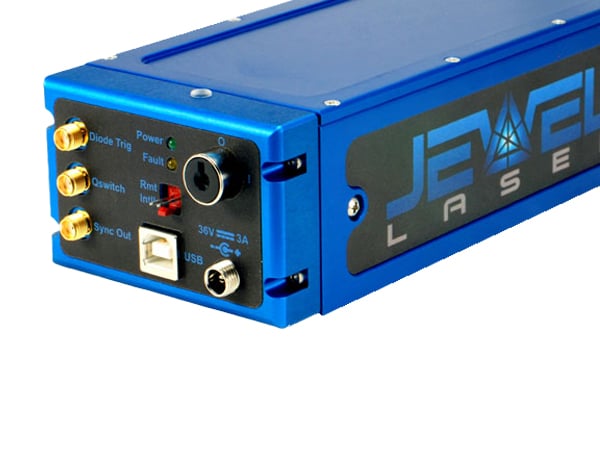 Our laser systems feature our Jewel line of DPSS Nd:YAG pulsed, lasers, designed for customers seeking compact, rugged solutions for micromachining and other laser applications.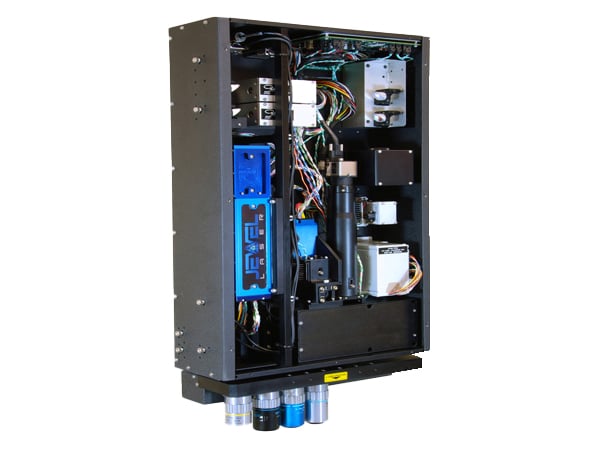 Our lasers and instruments have been integrated into a wide variety of systems from underwater LIDAR to accelerators to medical excision. We can offer integration support to help customers get the specs they need.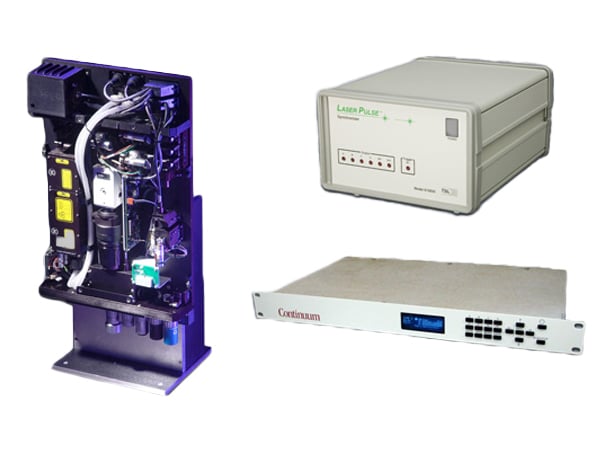 We can repackage, rebrand, or design from the ground up pulse generators, lasers, systems, and laser system modules to fit your unique application. Each component is offered commercial or custom.
Custom Laser Case Studies
Medical Lasers
Dental Laser Ablation
A leading manufacturer of regenerative periodontal therapy devices turned to Quantum Composers to double their production to meet dental laser demands. Quantum produced 200 6-watt free-running variable pulsed Nd:YAG dental laser heads in under a year from initial scope of work to the production of actual units. Continue reading on the blog.
LIBS Mass Spectroscopy
TOF Mass Spectrometer
Quantum Composers partnered with this OEM to produce a LALI-TOF-MS (laser ablation laser ionization time-of-flight mass spectrometer) to help ensure quality in agricultural and pharmaceutical products. The instrument provides trace-level detection of metallic constituents and measures important low-mass elements in a single analytical session in a matter of minutes. More on the blog.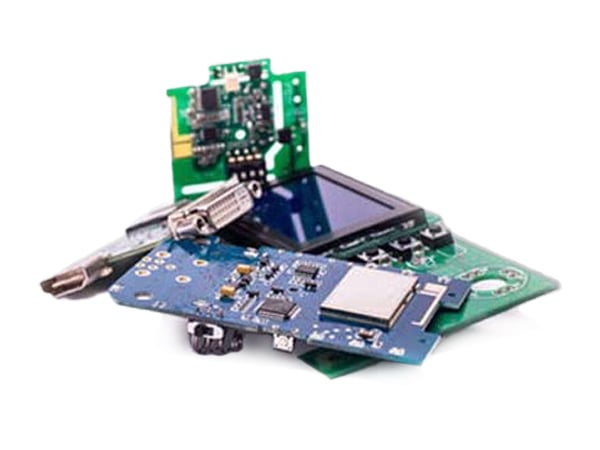 OEM for Partners
Extending Capabilities
An existing OEM needed the burst count extended and a special gate/wait function. In addition to the many OEM/Custom projects that take considerable engineering efforts we also are happy to help our customers, help their customers.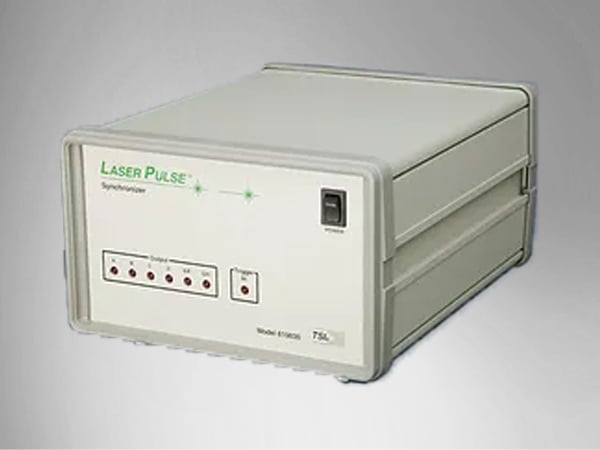 2D PIV Fluid Flow Study
Custom Master Timer
Quantum has worked with this OEM many times. When they needed new specifications, new algorithm and upgrades software Quantum Composers jumped in to assist. This is the master timer needed to automate control of laser pulses, cameras, and timing to external signals.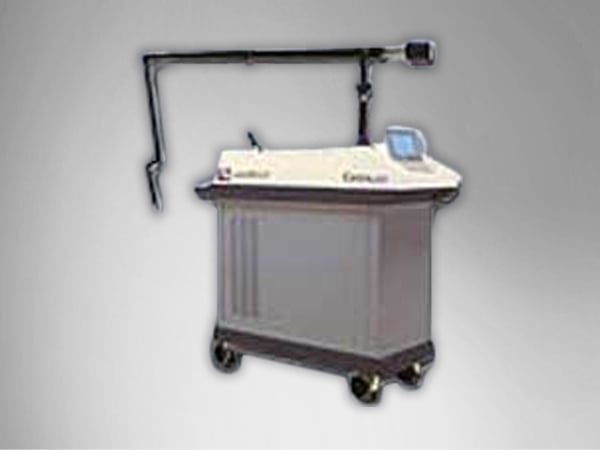 Medical Lasers
System Laser Sight
Lasersight's Erbium technology leads the market in design innovation. Our custom CrystaLase Erbium Laser has consistently proven itself as easier to use, has the highest power available and produces greater tissue effects for cosmetic surgery.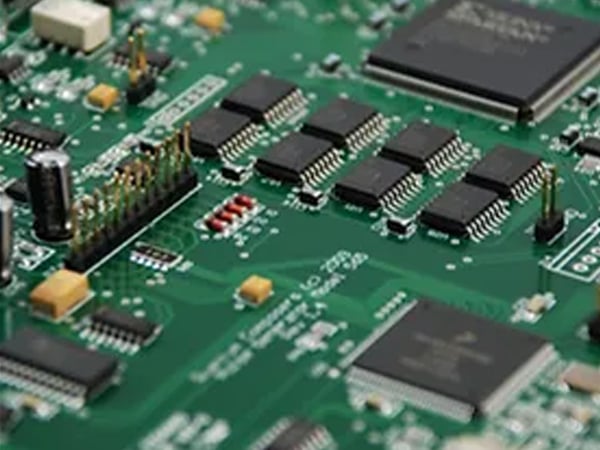 ToF method for measuring distance between sensors and objects
Smart Buildings, Automation, Robotics
Increasing higher speed, longer range, lower weight and eye-safety for a customer, Quantum worked with this company to help develop next level technology. Needing a special board-level product for high precision timing generation and measurement, in a small and affordable form factor.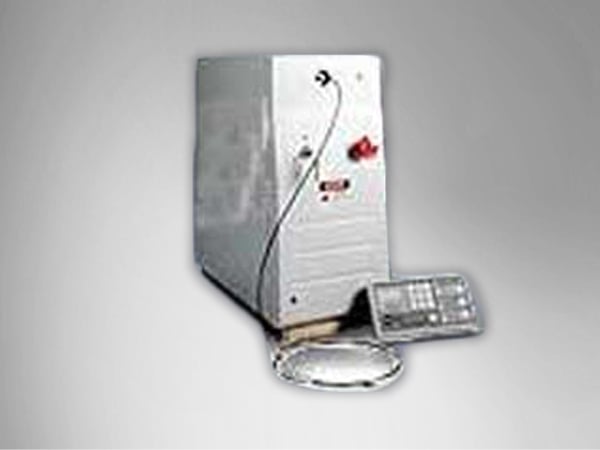 EDW-15 and EDW-25 Desktop Laser Welder
Equilasers Custom Laser System
A self-contained, compact system designed for precision welding. It delivers precise, low energy output with variable pulse widths and an extremely small spot size (down to 40 microns). Allows the user to manufacture miniature components for minimally invasive medical devices, embedded sensors, hard-drive components, and high-density electrical contacts.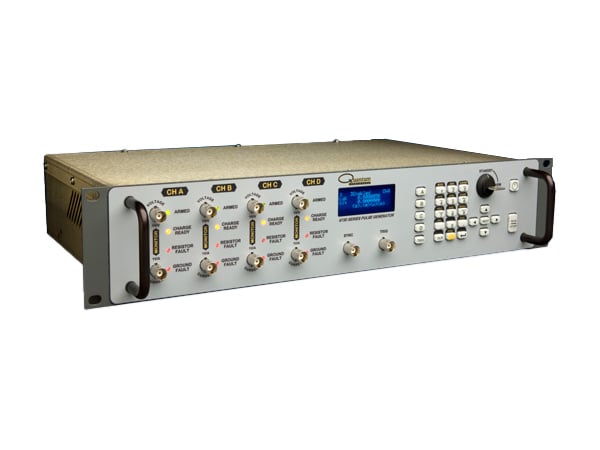 Airbag pyrotechnic initiator testing
Airbag Testing: Helping keep drivers safe
Working with the largest supplier of Airbags, they needed a custom unit to meet their demanding needs for Integrated Bridgewire Resistance Measurement. To ensure each initiator works properly, so your Airbags will deploy when needed. Certain features were key that were not out in the industry, Quantum worked closely to meet the needs of the client and the industry standards.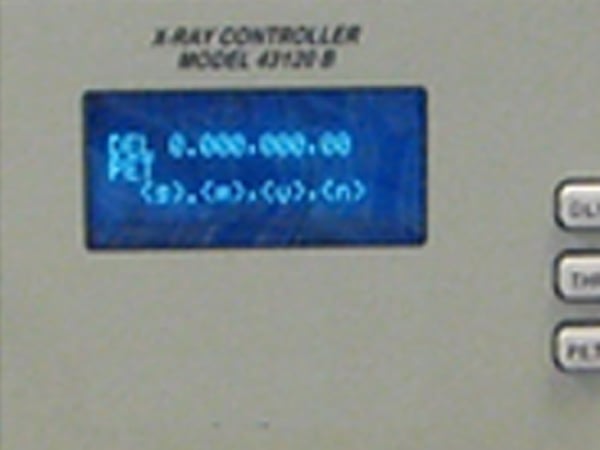 Flash X-ray systems for fast image capturing
X-Ray Controller
This OEM required a Trigger Amplifier, a Delay Generator, and a Pulsed Event Timer for their Flash X-ray systems. The customer was using three units and wanted one unit to replace all three, using local and remote control. Triggering a High voltage 2500V pulse, allowing user to delay firing and reliably measure time intervals between events. This procedure is still used in a wide array of applications from, Hyper Velocity Impact Studies, Shaped Charge Jet Profiles, Explosively Formed Projectiles, X-ray crystallography and Ballistic Flight Dynamics to name a few.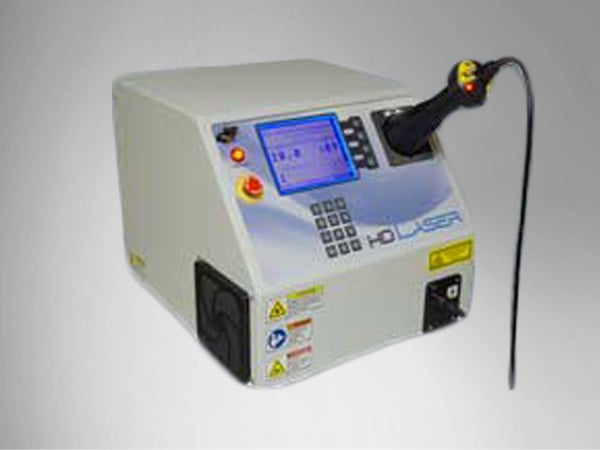 Light-induced medical stimulation of cells
Cell Gen Medical Laser
Quantum Composers Custom Laser System - A laser system designed for therapy using light-induced bio-stimulation. With this, Quantum Composers has transitioned from the development and prototype phase into production and manufacturing for commercial distribution. The laser therapy process has already been used in the medical field with positive results in rehabilitation for a wide variety of injuries and ailments. This high-density laser therapy system is clinically proven to greatly improve recovery time through clinical trials.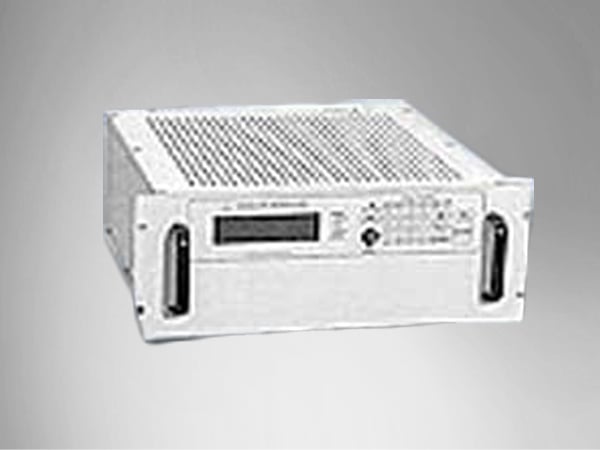 Controllers for Solid State Lasers
System Analog System
Quantum Composers Custom Laser System Analog Modules, Inc. - Pulsed Flashlamp Drivers - AMI has developed a complete family of microprocessor-driven controllers for solid-state lasers. Based on a modular design approach, each controller is optimized for a given application or specific customer need. This series provides a capacitor charging power supply, fixed or variable pulse-forming networks, simmer supply, and all the electronic circuitry needed to drive flashlamps for pumping solid-state lasers.