Meet the Quantum Composers Team
May 7, 2021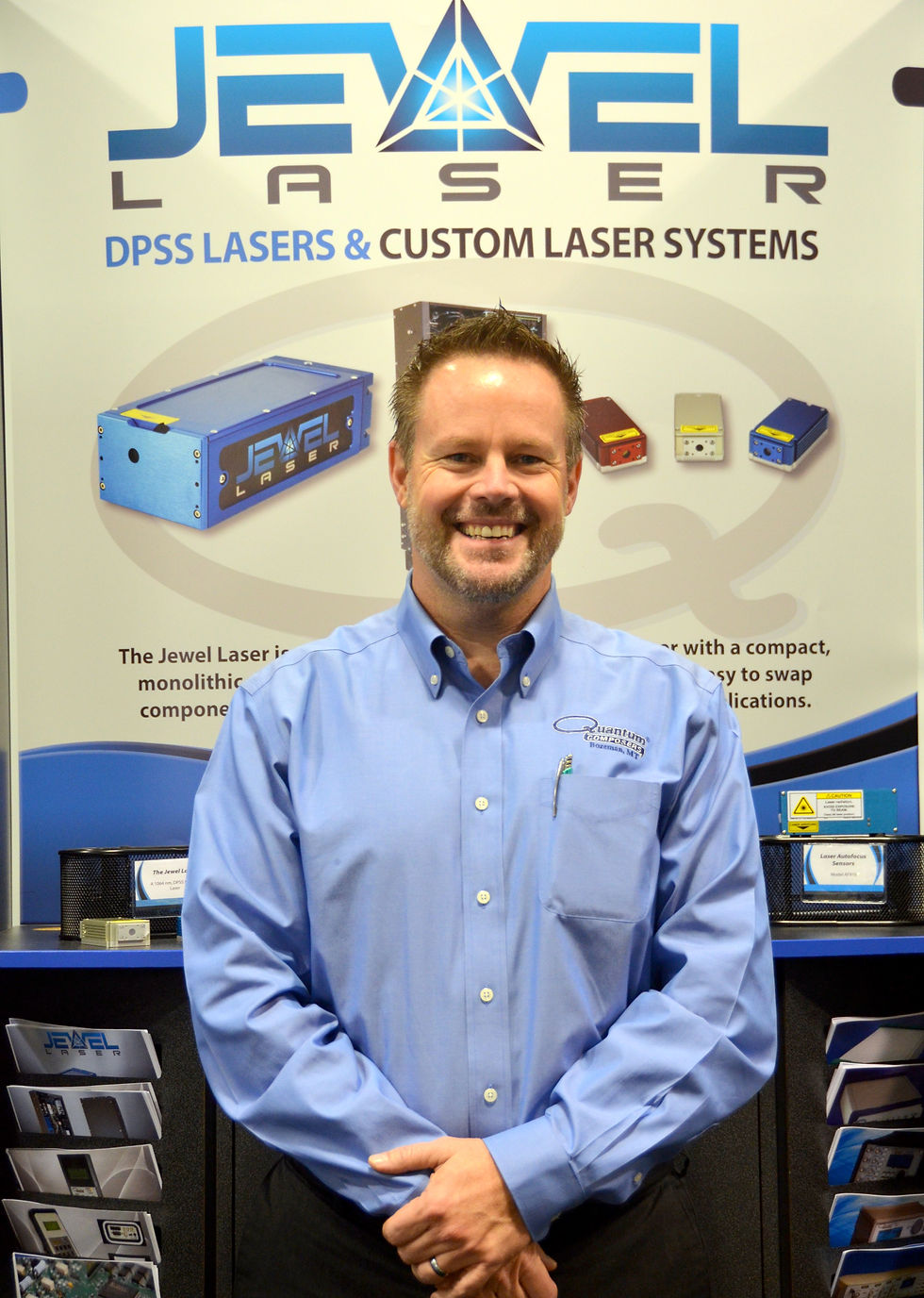 Will Bomar, Director of Sales and Marketing, Quantum Composers
Mr. Will Bomar, Sales & Marketing Director


Will Bomar is the Director of Sales & Marketing for Quantum Composers. Over the last 10 years, he has supported academic researchers as well as customers in R&D for new products targeted for the industrial market. He represents Quantum Composers' timing devices and laser product lines.
What is your role at Quantum Composers?
I help customers match the right timing devices such as pulse generators with their project's specific test and measurement requirements, whether it's a standard or custom offering. I'm also in charge of building relationships with OEMs and resellers for our modules as well as direct sales of DPSS lasers to labs, research, and academics all over the world.
What sparked your interest in the photonics industry?
Who doesn't like working with lasers? I worked with a friend in the analytical science industry who introduced me to photonics and the company. I saw the growth potential of the product, the market, and the company, and was excited to be a part of it. Plus, it gives you the extra cool factor when you tell people you sell lasers.
What do you find most rewarding about the work you do?
I enjoy the variety of working with different customers on different projects. The photonics industry is so diverse you never know who is going to call and what their needs will be. There are so many new areas where lasers are being used, and I get to be a part of that.
What are you currently working on?
We just had two interesting projects, one utilizing laser ablation (LALI) for inspection. The project was heavily focused on integration to an existing external system from the customer, so we needed to have a high level of collaboration from the development of the custom specs to the testing process. The other was sending our lasers into space, where the need for a rugged, super-compact laser was needed, and there is no room for mistakes.
Read about the LALI inspection project with Exum Instruments

Read about our joint project with MDA to develop laser systems for space applications
What about the products are you most proud of?
We have a long-standing history of leading the pulse and current generator market, but we've really developed our laser offerings in the last couple of years. I'm excited to not only see how we've adapted these product lines to offer more precise timing for custom projects but also the way our systems can work together. Projects with the most potential are those that combine our highly accurate timing devices into a system utilizing our DPSS lasers. Those projects show the full breadth of expertise our engineers bring to the table.
Why do you think customers choose Quantum Composers? What are the company's strengths?
Our flexibility and responsiveness. When a customer needs a quick answer or a unique solution, we act. We have taken on projects other companies won't even look at. We like a challenge and our engineers have such diverse experience.
What do you enjoy doing in your free time?
I am a bit of a fitness and sports fanatic. I'm very much into CrossFit, daily workouts, coaching, volunteering for events, and occasionally competing myself. I love playing sports like basketball, soccer, baseball, and tennis along with anything outdoors, such as mountain biking, hiking, fishing, and getting on the river.
To keep up to date with Will's projects with Quantum Composers, you can connect with him on LinkedIn. If you're ready to talk through timing device or laser project needs, contact us.