Quantum Composers Engineering Spotlight
September 29, 2021
Mr. Steve Oltrogge, Lead Engineer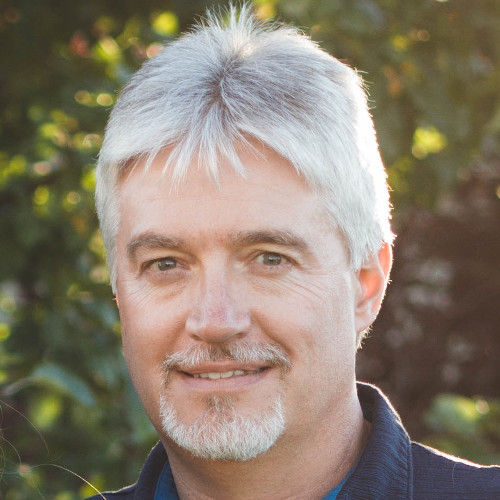 Steve Oltrogge is the Lead Engineer for Quantum Composers. His team is heavily focused on the electronics component of laser and laser system projects, including Quantum Composers' new Spectrolite laser.
Quantum Composers is a manufacturer of laser and photonics technology. This article highlights the excellent work of Mr. Steve Oltrogge and the QC team of design engineers. The goal of the QC design team is to help clients create the lasers and instruments that they need from the circuit board up.
About Mr. Oltrogge
Steve Oltrogge studied at Montana State University in electrical and electronics engineering where he developed his initial interest in lasers and laser systems. As he started work for companies in photonics, he began to feel that lasers were always the technology he was most drawn to, especially the embedded control aspect. He was interested in technology that could control pulse generators and the functions of lasers and laser systems. These projects allowed him to gain expertise with software for real-world components. While at Big Sky Laser, he met both Steve Birrell and Paula Carstensen and was inspired by the way that they worked to re-invigorate Quantum Composers. In his free time, Steve likes to rebuild old cars and Harley motorcycles. He jovially says he is "a shade tree mechanic that likes to work on vehicles".
Steve is still heavily focused on electronics today doing embedded firmware development and is now getting into software controls such as using Windows to connect a user to embedded systems. He says that "there's always an interesting project to be involved in, and I get to see a lot and wear a lot of hats in this role". Steve comments that he loves working on a lot of different things and getting to implement his different skills depending on what the customer or project needs. He has an amazing ability to shift his focus and may at times be the engineer manager, product manager, or developer of firmware, electronics, and software. He says that he "is all about customer care! Every time they have a new need or idea we get to push our innovation to help them solve it".
Steve's Perspective on Engineering in Lasers
Mr. Oltrogge's distinctive skill set is key in helping customers overcome challenges they didn't know how to solve. His unique approach allows him to be able to step back from problems to identify more simplified solutions, which helps to avoid unnecessary components or system failures while keeping instruments modular.
He writes that his team approaches a project by determining its limits. They start thinking about questions like:
· What are the laser performance parameters?
· What should the system look like?
· How should the user interface the system?
· What other system features should be considered?
According to Steve, it can be very difficult but also very rewarding to develop a solution for the customer. That's what sets Quantum apart; they are a solutions-based company and partner in understanding the best solution for any task.
Steve's Own Words on his Current Work
One of my key products of focus has been the Spectrolite laser product line. We are manufacturing this laser as a standalone for customers, but we are also integrating it into other systems. One application being considered is for micro-LED repair which is a growing need, especially in the Asian market. There is a very clear need for repair, but it's not always well defined. For example, we might start an engagement with a company only knowing they need to remove an LED panel.
I think this laser could meet a big need in the lidar market which has so many emerging applications right now (space, underwater, aeronautic, and monitoring). Each one is unique, so we're keeping the Spectrolite flexible. It's not just one laser with specs; it can be adjusted. For example, there has already been some success in exploring its use for underwater lidar needs. Using its wavelength board, the Spectrolite's wavelength transmits through the water better, providing better distance ranging.
Stay current with Steve's projects with Quantum Composers by connecting with him on LinkedIn or checking out the Quantum Composer Blog.