Precision Pulse Generators Ready to Ship
November 21, 2022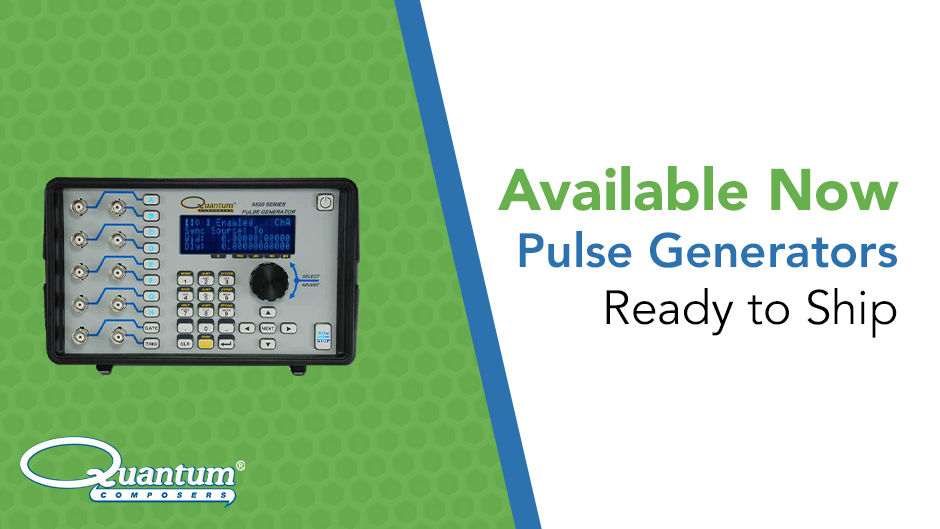 While supply chain issues continue lengthening lead times, Quantum Composers' stock of 9520, 9530, 9420, Emerald, and Sapphire pulse generators – and the 8000 series board-level products - are available now.
Our multi-channel pulse generators are used across industries to test electronic devices and in physics, materials, and chemistry research. With up to eight independent channel outputs, resolution up to 250 ps, and low jitter (<50 ps), Quantum's pulse generators deliver the width, delay, rate, and amplitude control needed for synchronizing, delaying, gating, and triggering multiple devices in one event.
Place orders between now and December 18, 2022 to receive your pulse or current generator before the end of the year. Most delay generator units ship in seven business days. Quantum Composers also offers free shipping to customers in the US.
Order pulse generators online at https://www.quantumcomposers.com/shop.