New Current Generators Features for USCAR-28 and AK-LV-16 Safety Compliance
January 15, 2021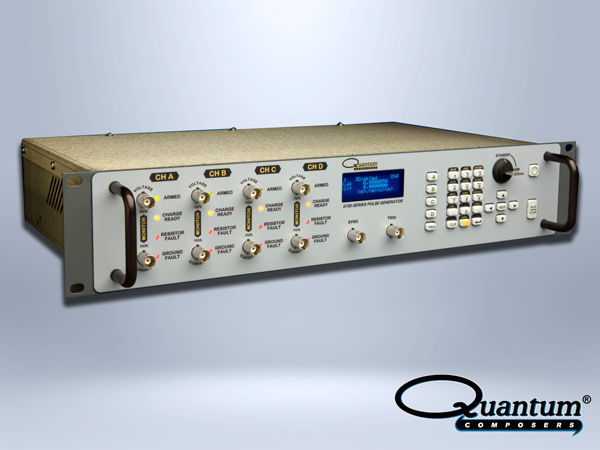 Quantum Composers' 9730 Series High Current Generators Ensure Safety by Meeting Advanced Safety Requirements for Automotive and Pyrotechnical Applications
In the automotive and pyrotechnic industries, ensuring a safe and accurate testing environment is critical. Now available on the 9730 Series Programmable Current are integrated, advanced safety features that provide users with the ability to meet the rigorous safety test requirements of USCAR-28 and AK-LV-16 for testing pyrotechnical systems, airbag systems, and electric igniters.
9730 Units Feature:
High Precision Specifications - Multi-channel capability with 2 or 4 channels, precision timing control of delays, and pulse widths up to 6 amps.

New UCAR Option - 8 segment pulse definitions allow complex waveforms with different current amplitude steps and ramps.

Advanced Safety Features - Integrated precision 4-wire load resistance measurement with isolated current and voltage monitor reference outputs. Also includes remote interlock, removable keyed enable switch and internal error checking.

USCAR Option in a 5.19 Ignition Test after No-Fire Load - Per the AK-LV-16, Section 5.19 requires a constant current followed by a rapid, controlled ramp.
These advanced features, paired with the existing reliable and robust nature of the 9730 Digital Delay Current Generator product line, make the newest addition a perfect fit for production testing to the requirements of USCAR-28 and AK-LV-16, development testing of airbag systems, and other pyrotechnic systems. Learn more about the 9730 Current Generator.
OEM and Custom Instrument Design Options
We employ a full team of design engineers with over 20 years of experience in creating OEM and custom laser systems, timing instruments, and a variety of modules for a wide range of applications and industries. The 9730 can be repackaged, rebranded, or designed from the ground up to fully integrate into any system.