Applications in Lasers: Advanced Photolithography with Cymer
February 27, 2020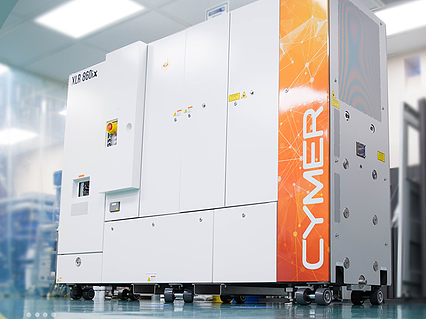 Quantum Composers is a manufacturer and designer of Diode Pumped Solid State Lasers in Bozeman Montana. In efforts to get in touch with the needs of their clientele, they often conduct a series of interviews with key customers. This article is the information provided by partner Cymer working with digital delay pulse generators. Cymer is a California based company working with light source technology which is used by chipmakers to pattern advanced semiconductor chips or integrated circuits.
Cymer is a highly innovative manufacturer of deep-ultraviolet (DUV) light sources for light generation in photolithography scanners used to image patterns on silicon wafers. Their team has partnered with Quantum Composers over the last 20 years to push the boundaries of current technical capabilities in the silicon wafer and laser market.
In this interview, we sat down with Matt Lake, Director of Test Engineering, who has been with the Cymer team for 22 years. He explains the unique value Quantum Composers brings to their partnership.
VIEW QUANTUM COMPOSERS LASERS OR OEM DESIGN SERVICES


What has been your experience working with Quantum Composers over the years?
The Quantum Composers team has always been quick to respond and very professional. In product development, there can sometimes be weeks of back and forth to get the technology just right. Their team always stays engaged and meets each new requirement. We continue to work with their team for tough challenges because they are different from other suppliers. We often find others have products that go south or they can't understand the issue you're trying to solve—this doesn't happen with Quantum Composers. Even if requirements evolved in the early stages of a project, they realize when a product change or addition needs to be made.


What type of projects do you work on together?
Our lasers for photolithography utilize a complicated firing pattern. There are nested sequences of pulses with four tiers of firing patterns. Quantum's pulse generators have the temporal resolution needed to produce these patterns. This level of accuracy is difficult to find and with Quantum Composers it comes with a partner who is ready to solve a unique challenge through collaboration and new ideas.


What types of advantages does increased accuracy offer your customers?
Our customers are working on the world's most advanced semiconductor production nodes. Since our lasers generate the light that photolithography scanners use to image patterns on silicon wafers, increased accuracy helps to create wafer improvements. Can QC expand on this?


What's next for your partnership with Quantum Composers?
The trend in this industry is always to keep up with new technical requirements. Accuracy will always be important to us. Quantum Composers continues to push this forward— for example, their latest product generated increased resolution by a factor of four. Generally speaking, we're always looking to stay ahead of the curve as technology advances. An important push across the industry is to continually increase the density of transistors on a chip. Moore's Law states that the transistor count on microprocessors nearly doubles every two years, which ties directly to improved performance in digital electronics in R&D, commercial, and consumer products. Finding ways to optimize microprocessors is critical, not only for increased density but also increased complexity and decreased chip size.