Montana Optics Innovator Award Presented to Steve Birrell of Quantum Composers Inc.
September 29, 2017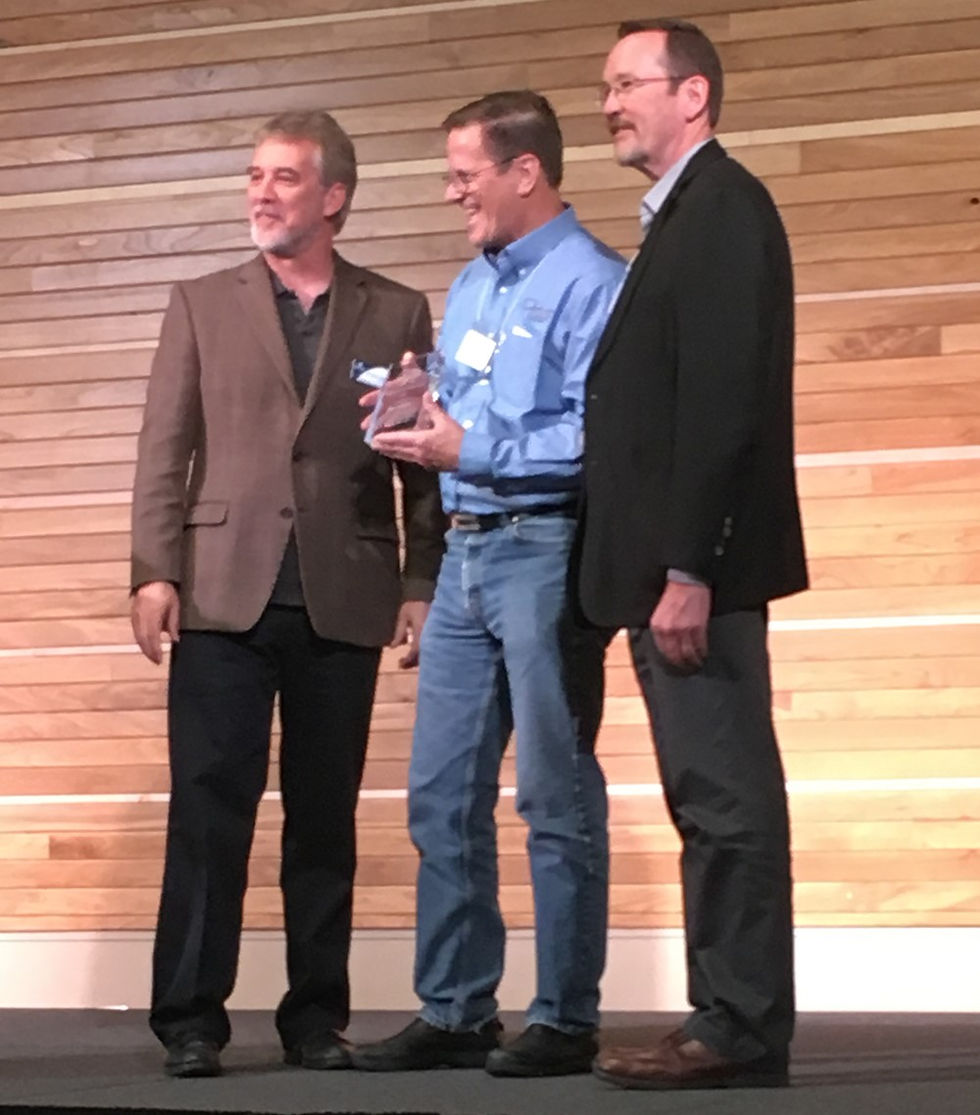 Bozeman Montana USA: The Optics Innovator Award was presented in a ceremony at the Optech conference Monday night to Steve Birrell, CEO and founder of the laser and photonics company Quantum Composers. The award was in recognition of his pioneering work in the fields of test and measurement, laser systems, and precision pulse generator instrumentation. Mr. Birrell has been a longstanding member of the Montana Photonics Alliance and actively volunteers in its Quality Group; developing tools and procedures to assist local photonics companies. The award was kept a secret by his staff up until the week of the conference. When he was told of his recognition, he responded that he was "extremely surprised and felt humbled and honored to be named Innovator of the Year alongside the prestigious previous recipients".
The Optics Innovator Award is issued by the Montana Photonics Industry Alliance to individuals who have made outstanding educational, technological, or business contributions to the growth of the optics and photonics industry in Montana. The award is also to honor those that have laid the groundwork for the blooming photonics industry within the Gallatin area. Recent past winners include John Stover of TMA Technologies, Lee Spangler of the Optical Technology Center at Montana State University, Ralph Hutcheson, founder of Scientific Materials and S2 Corporation, Rufus Cone of MSU, and Larry Johnson of ILX Lightwave.
About Steve Birrell: Steve Birrell received his BA in Physics from MIT followed by a 3-year graduate program at the University of Southern California in Fourier Optics, Nonlinear Optics, and Lasers. With over 40 years of experience in the design and manufacture of solid state lasers and instrumentation for military, medical, and commercial applications, Steve Birrell has been a leader in the Gallatin Valley for scientific based technologies and concepts. Steve is the founder of Quantum Composers and has remained the President and CEO since the company's inception in 1993.
For the Full Article, Visit: http://www.prweb.com/releases/2017/09/prweb14746750.htm