Quantum Composers LIDAR System Integration
March 23, 2017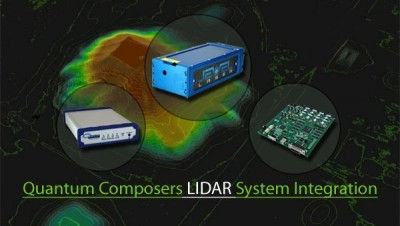 QUANTUM COMPOSERS APPLICATION SPOTLIGHT: LIGHT DETECTION AND RANGING INTEGRATION Quantum Composers, a leading manufacturer of high quality laser components and precision pulse generators, provides instruments designed to incorporate into LIDAR and laser imaging systems. Timing is a variable in every LIDAR application and proper synchronization between the laser, light collection, and detector can greatly enhance the efficacy of a system and analysis result.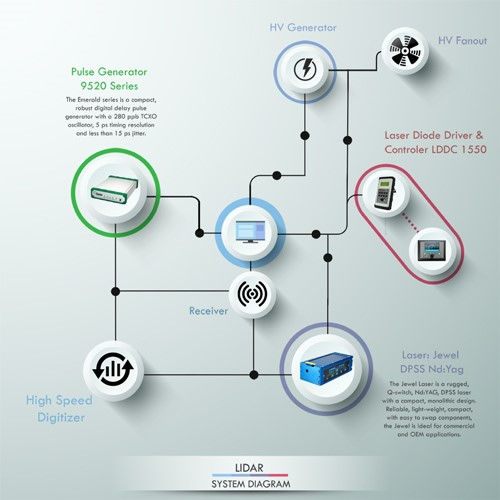 Quantum Composers provides innovation and value to our customers with its diverse family of Precision Pulse Generators. Our line of synchronizers offer flexibility in both cost and performance to meet the requirements of any LIDAR experiment. We also offer custom system and component design from concept to production. Contact us today to learn how Quantum Composers can fulfill your laser or imaging system.
Now Available - DPSS MicroJewel Laser
The Jewel Lasers are a series of rugged, Q-switched, Nd:YAG, DPSS lasers with a compact, monolithic design. Reliable, light-weight, with easy to swap components, the Jewel lasers are ideal for commercial and OEM applications.
The new Micro Jewel is just over 3 inches long, weighs only 40 grams and has a compact, inline resonator which will reduce the space and weight limits on laser systems and dramatically decrease downtime and production costs. It also features an integrated thermal management system designed for applications that require high reliability such as Cloud LIDAR. Learn More