Photonics West 2017
March 3, 2017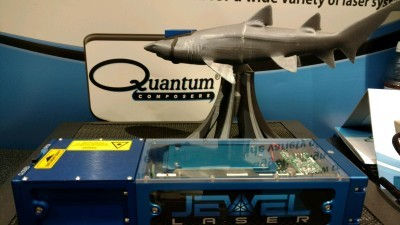 We had a great time at this year's Photonics West Exhibition in San Francisco, where we presented the new MicroJewel Laser. The MicroJewel is a 1064 or 532 diode pumped laser with Q-switched high peak power pulses and excellent shot-to-shot stability. Even with its compact design, it still delivers up to 10mJ energy and a rep rate up to 30Hz.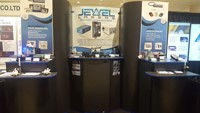 Our "freakin' laser sharks" were a big hit again this year!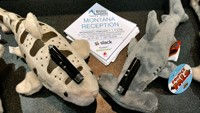 And a snapshot of the terrific booths of Ekspla, Bridger Photonics, and the Montana Photonics: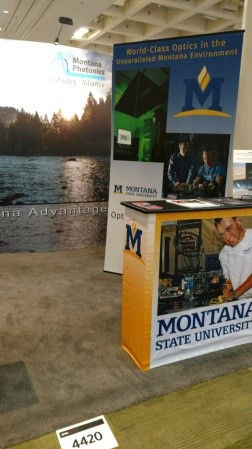 Applications Featured:
PIV Today, with PIV research becoming more and more demanding, it is critical that timing and synchronicity are both accurate and precisely controllable. By using a Quantum Composers Precision Pulse Generator, researchers can be sure that their applications and experiments maintain competitive levels of accuracy. To find out more about the benefits of using our units for PIV applications, visit our application page.
LIBS Digital Delay Generators are important devices in all LIBS experiments due to the need for precise timing between the laser and the detector. The use of a Pulse Generator can set the duration of detector gate, set the time between laser firing, and coordinate them for dual pulse applications. They can also be used to determine the rate and number of pulses for a multiple pulse setting. Visit our application page for more information.
LIDAR Timing is a variable in every LIDAR application and proper synchronization between the laser, light collection, and detector can greatly enhance the efficacy of a system and analysis results. Our family of synchronizers offers the flexibility in both cost and performance to meet the requirements of any LIDAR experiment. Check out our application page for further info.
For any questions please contact us at sales@quantumcomposers.com and we would be happy to assist you. See you next year at Photonics West 2018!