MICRO-MACHINING LASERS & INSTRUMENTS FROM QUANTUM COMPOSERS
August 4, 2016
INSTRUMENTS FOR INDUSTRIAL SYSTEMS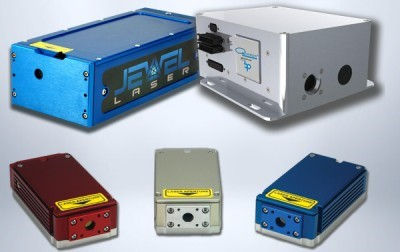 Whether your application entails a standing system with no moving parts or a complex array of guided microscopes and lasers, we can engineer the accuracy you need. Our lasers, pulse generators, and modules have performed for a variety of microelectronic functions and are a turn-key, cost-effective solution for industrial systems used in the fields of laser micromachining, industrial micro-milling, medical component devices, rapid surface pattern, and thin-filmed scribing.
• Compact, Light Weight Systems - We have specific models of lasers and pulse generators with ultra compact, easily integrated form factors. • High Accuracy and Low Jitter - The high accuracy and precision of our instruments lessens the heat affected zone and reduces waste of your material • Reliable Laser Technology - Our lasers are designed with pop out resonators and high quality parts to ensure the least amount of downtime.
Industrial Lasers
Quantum Composers understands that one laser will not fit all micromachining applications so we created a full line of Diode Pumped Solid State lasers to match your unique application and system. Our lasers offer the precision and reliability you need to assure a high quality end product with minimal downtime.
Software for Easy Set Up
The newest line of DPSS lasers now also comes with a custom graphical user interface for ease of programming. We also have an option for bluetooth communications allowing you total control of your laser remotely.
New! Smart Controller
The all new Smart Controller is an easy to use extension for manual repair systems that can be designed to work with any laser. The controller may include a microscope setup and has the functionality to control the systems energy, firing mode, rate, and the slit size and shape.
If you should have any questions or would like a quote, please contact: sales@quantumcomposers.com