THE NEW LS635 LASER SYSTEM FROM QUANTUM COMPOSERS
October 27, 2015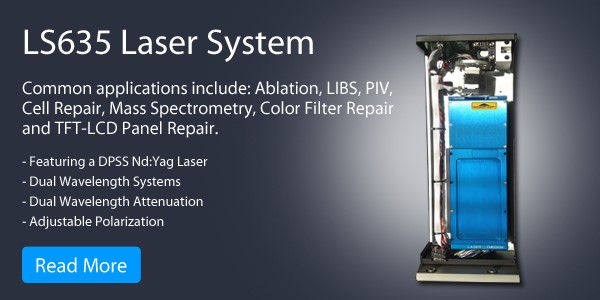 The LS635 features:
Wireless Programming: Optional Bluetooth networking allows for programming and self diagnosis.
Swappable Components: Resonators and Diodes swap out with minimal alignment or adjusting.
Optional Items: Energy Meters, Smart Controller, and Bluetooth Wireless
More Laser Systems:
For customers needing a more powerful, fully loaded system, we have the LS615 laser system. Multi-wavelength system (up to 3), Independent Wavelength Attenuation, Beam Blending, Turret, Video Microscope Module and optional Autofocus.
Custom/OEM Systems
Our engineers have been specializing in lasers and full system design for more than 20 years. Quantum Composers has the resources to bring your ideas into reality. Our engineers assist customers in integrating technology into custom systems and designs; from product branding to fully custom laser systems.
Other Lasers & Products
Warranty, Full Integration Support and More! Quantum Composers seeks to offer its customers a full value with the purchase of every instrument and so we include a comprehensive warranty, service and full product support.
Contact Us for more information at sales@quantumcomposers.com