Quantum Composers at Photonics West
February 13, 2020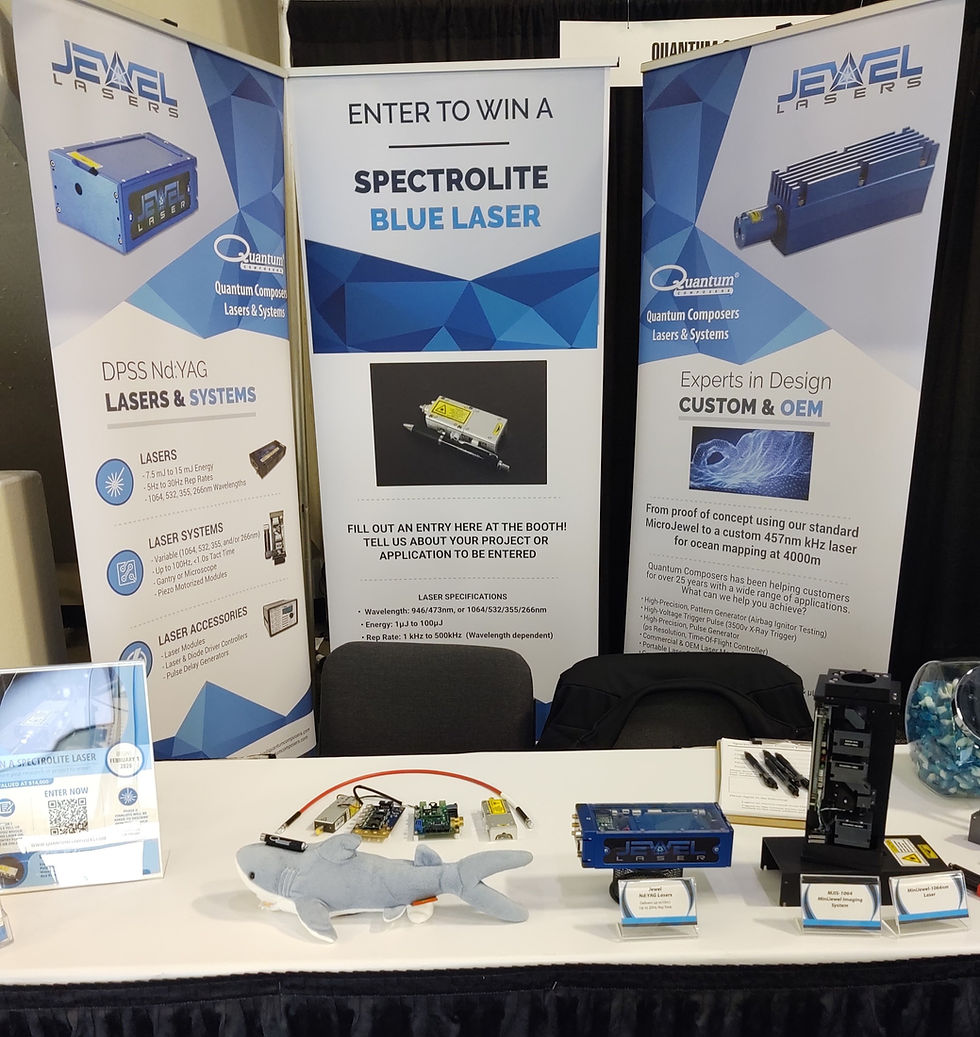 Quantum Composers had a lovely time at the 2020 Photonics West Show in San Francisco last week. The group traveled to the show to display their DPSS lasers, pulse generators, and other laser instruments. Show managers cited as many as 14,000 participants from countries from all over the world who flocked to the foggy city for information and purchasing of Photonics instruments.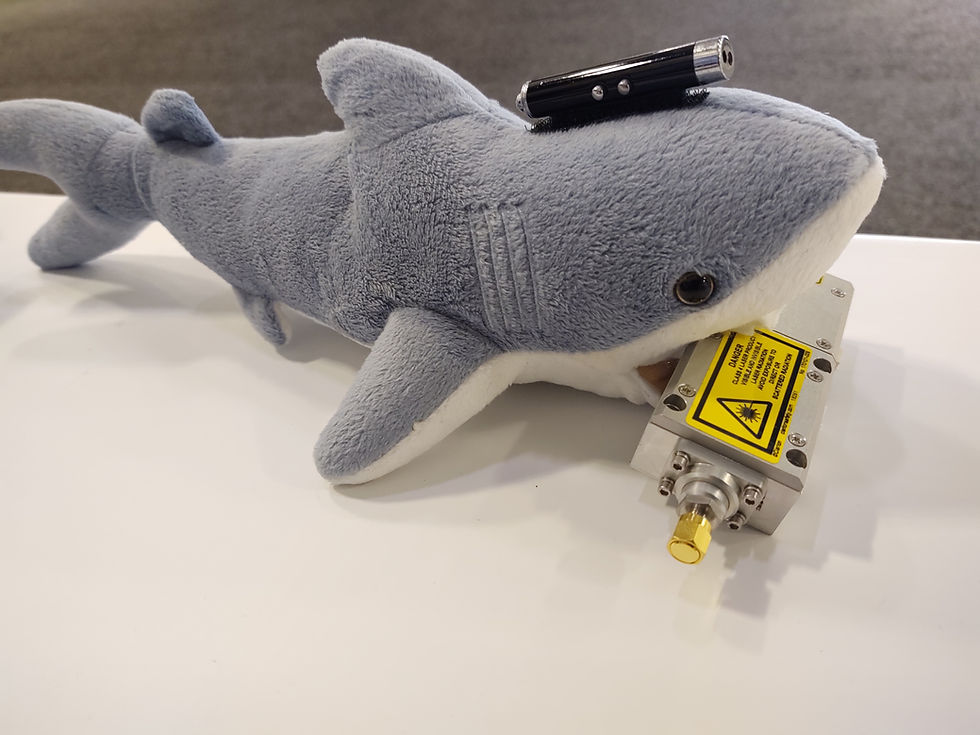 The Quantum Composers team had a fun time at their traditionally shark themed booth.
Customers and colleagues were able to take home a few shark momentos of their own. Gummies and stuffed sharks!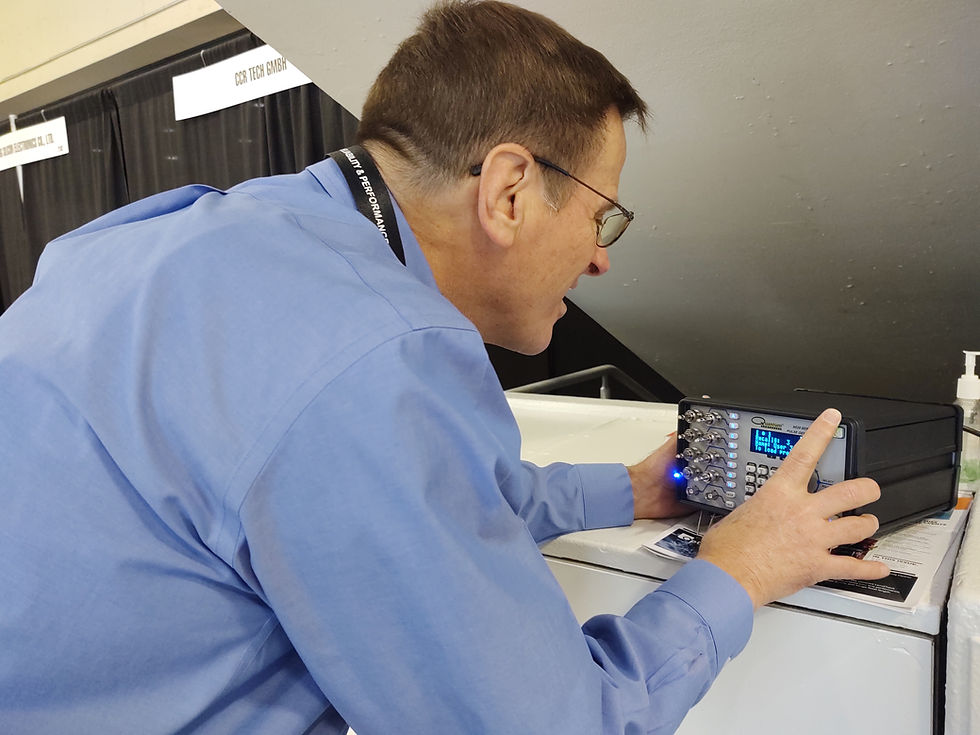 CEO Steve Birrell programs a 9520 Digital Delay Pulse Generator. These instruments were a popular addition to the show and clients were very interested in their ability to synchronize laser systems and provide overall system timing.