Smart Controllers
Laser System Controllers SCV-600, SC-600
The Smart Controller is an easy-to-use extension for manual repair systems that may include a microscope setup and has the functionality to control the system's energy, firing mode, rate, and slit size and shape.
The Smart Controller is a sleek, compact, and portable device that eliminates the need for a desktop computer to operate laser systems, freeing up valuable lab space. When the user requires direct hands-on repairing of LCD panels or doing micro-machining work, the Smart Controller is the perfect solution. An optional video module is also offered which will overlay the outline of the slit shape onto standard composite or S-video signals from the system camera. This allows the user to clearly see where the repair area will be on the monitor before actually making cuts.
The controller can automatically configure its controls based on the type of system it is connected to for easy integration and fast setup.
Designed by engineers with 30 years of design and manufacturing experience in the photonics industry, this accessory makes setup and programming of laser and microscope systems faster and easier than ever and is available turn-key for the LS635B and MiniJewel laser systems as well as our Jewel Lasers.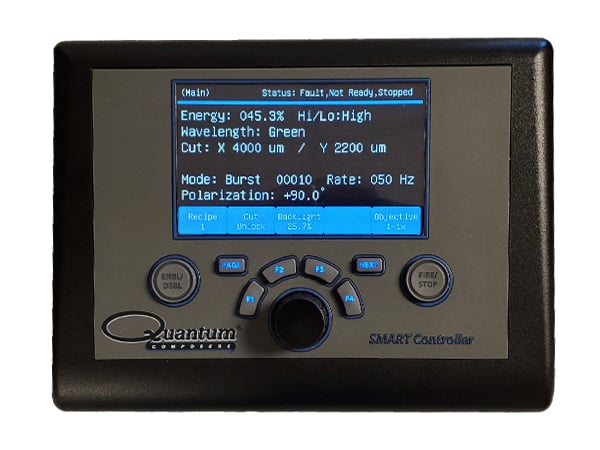 Ask our experts how the Jewel fits your project specifications. We'll send you a quote and get your project moving.
Laser System Service and Support
Our industry-leading Nd:YAG lasers and laser systems come with full support and service. From our comprehensive multi-year warranties to our lifetime service, we are committed to helping you get the most from your system.
Ask a Question
Our experts can help you choose the right instrument for your project.
Ask a Question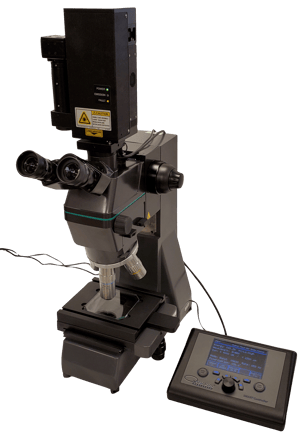 Customize Your Laser System
When stock products don't measure up, turn to our engineering and design teams for customization. ​Work with our team to repackage and rebrand your system, or partner with our experts to design your system from the ground up.