9530 Series
Digital Delay Pulse Generator
An innovative approach to high-quality timing and synchronizing at affordable pricing. The 9530 Pulse Generator provides precision timing and synchronization to effectively trigger any series of events or necessary equipment with four or eight independent outputs, dual inputs with gate/trigger or optional dual trigger, and external clock reference input.
The 9530 can accept a low amplitude clock frequency down to 20 mV, up to 100 MHz. This allows phase-lock directly to a laser photodiode signal, providing system timing synchronicity with the laser with a very low jitter (< 50 ps). Complimentary Labview Drivers are available.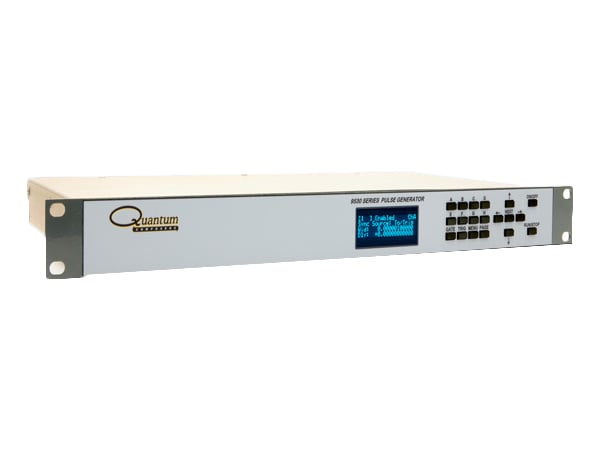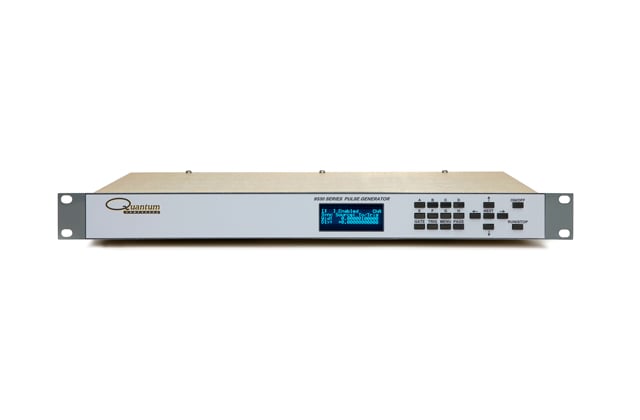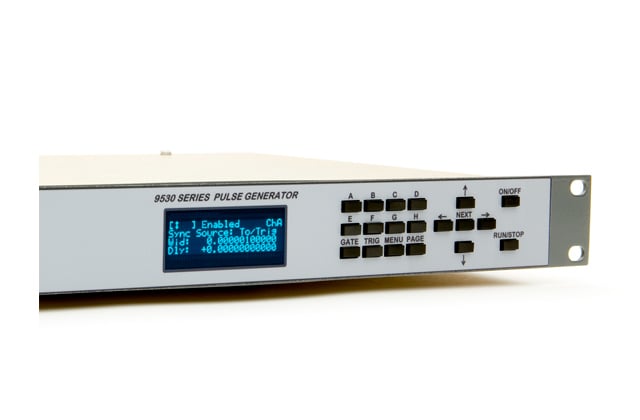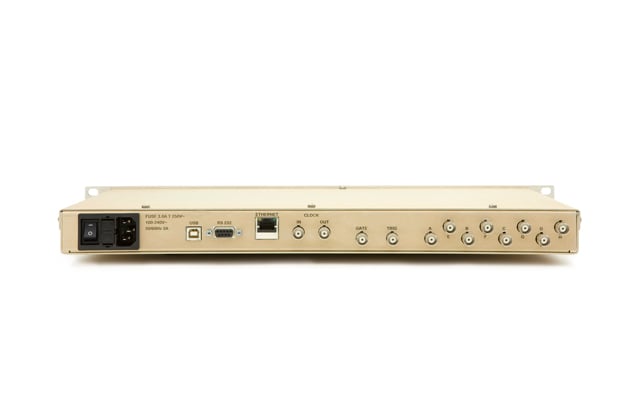 Which model matches the pulse width, delay, rep rate, and jitter you're looking for? Quickly compare models using this chart.
Pulse Generator Service and Support
Our industry leading lab instruments come with full support and service. From our comprehensive multi-year warranties to our lifetime service, we are committed to helping you get the most from your system.
Ask a Question
Our experts can help you choose the right instrument for your project.
Ask a Question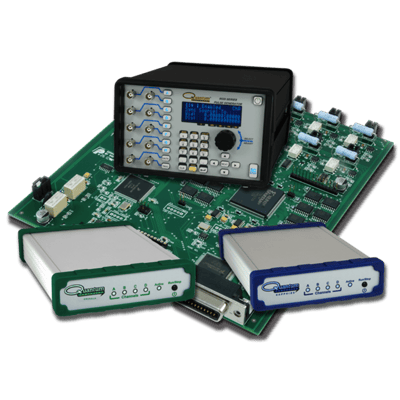 Customize Your Pulse Generator
When stock products don't measure up, turn to our engineering and design teams for customization. ​Work with our team to repackage and rebrand your system, or partner with our experts to design your system from the ground up.