9520 Series
Pulse Generators for Timing and Synchronization
The 9520 series heightens the capabilities of pulse generation and digital delay to new levels. Cost-effective yet extremely capable, this instrument provides solutions to generate and synchronize multiple pulses and triggers for a wide variety of applications from simple to complex.
The 9520 series has the unique capability of offering differing rates for all the channels using new clock-divider functions, and provides up to eight independent digitally controlled channels with width, delay, rate, and amplitude control on each output.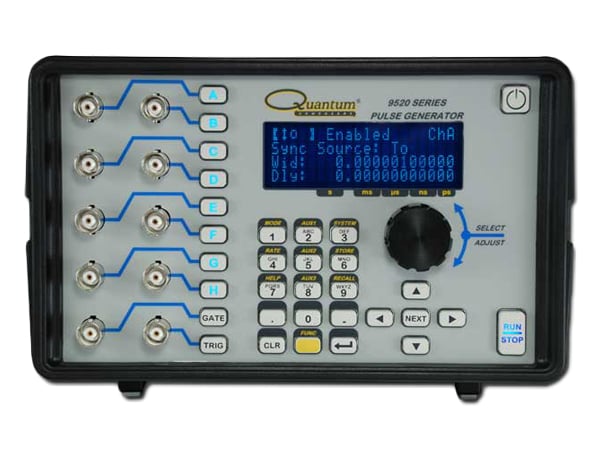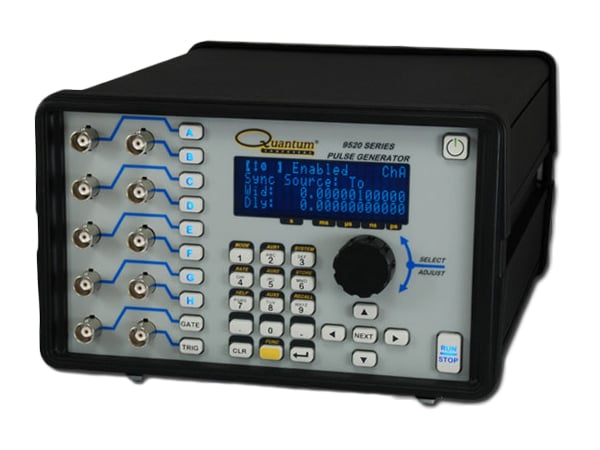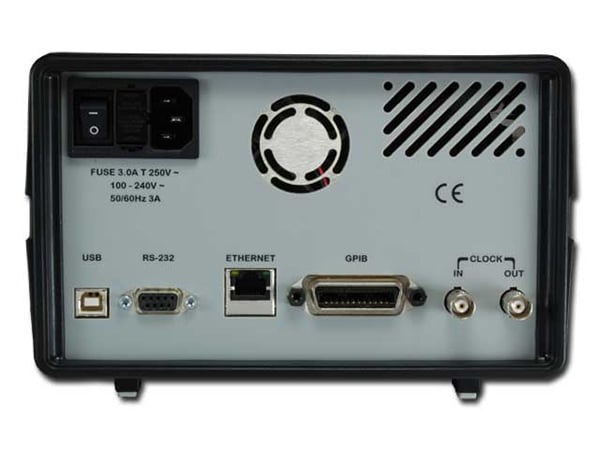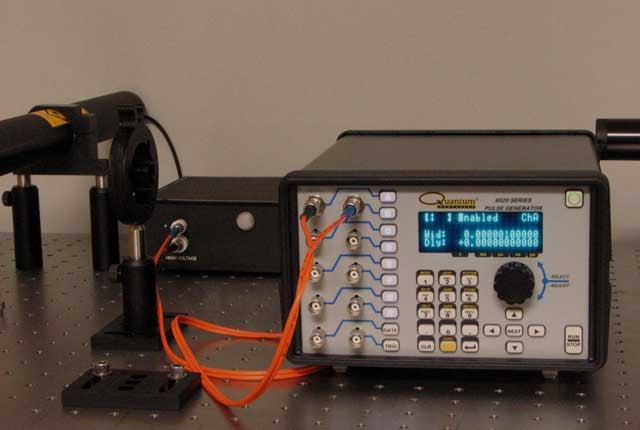 Which model matches the pulse width, delay, rep rate, and jitter you're looking for? Quickly compare models using this chart.
Pulse Generator Service and Support
Our industry leading lab instruments come with full support and service. From our comprehensive multi-year warranties to our lifetime service, we are committed to helping you get the most from your system.
Ask a Question
Our experts can help you choose the right instrument for your project.
Ask a Question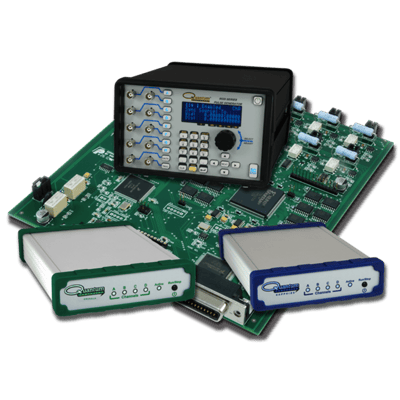 Customize Your Pulse Generator
When stock products don't measure up, turn to our engineering and design teams for customization. ​Work with our team to repackage and rebrand your system, or partner with our experts to design your system from the ground up.