8500 Series
Board Level Pulse Generator
Quantum Composers now provides board level digital delay pulse generators. The 8500 series board products retain all functionality of the standard pulse generators in an easy-to-integrate package.
These boards provide a cost-effective method to create and synchronize multiple sequences, delayed triggering, or any precisely timed series of events. We offer computer interfaces for ease of programming and full integration support.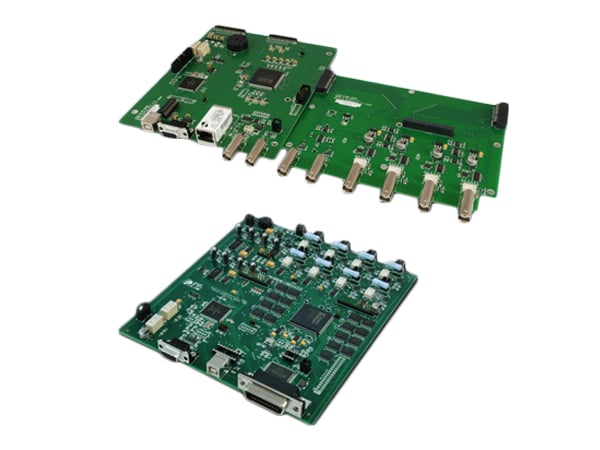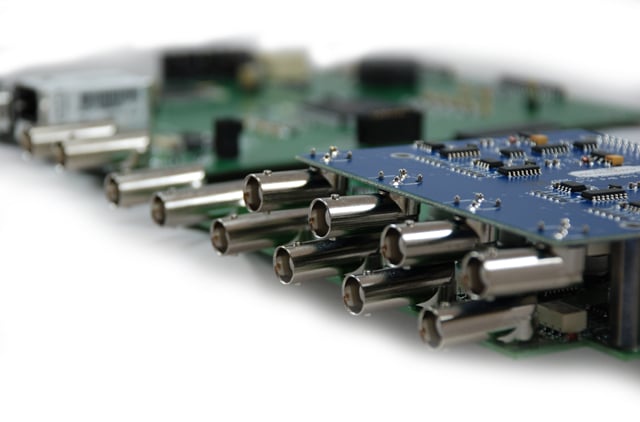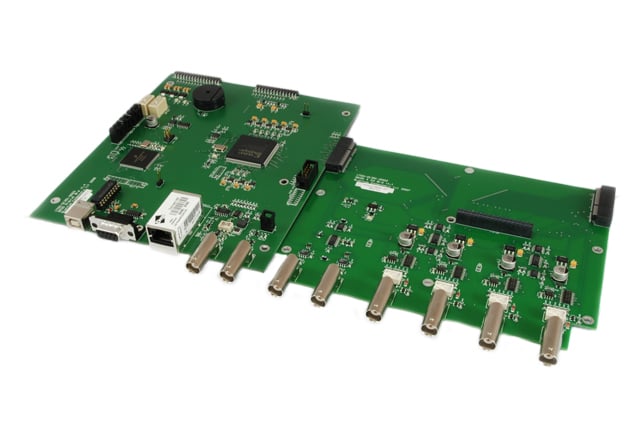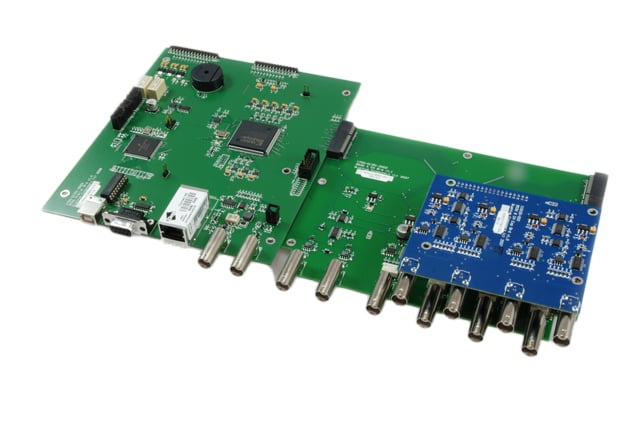 Board level with optional power supply
Which model matches the pulse width, delay, rep rate, and jitter you're looking for? Quickly compare models using this chart.
Pulse Generator Service and Support
Our industry leading lab instruments come with full support and service. From our comprehensive multi-year warranties to our lifetime service, we are committed to helping you get the most from your system.
Ask a Question
Our experts can help you choose the right instrument for your project.
Ask a Question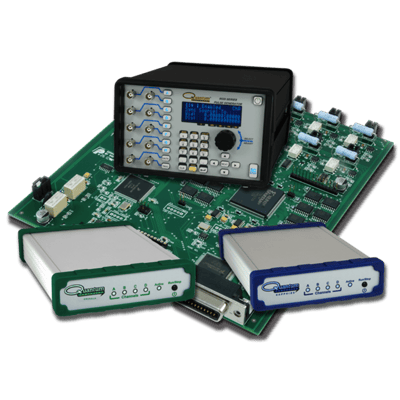 Customize Your Pulse Generator
When stock products don't measure up, turn to our engineering and design teams for customization. ​Work with our team to repackage and rebrand your system, or partner with our experts to design your system from the ground up.